FRIENDS OF THE LIMERICK PUBLIC LIBRARY
The Friends of the Limerick Public Library are resuming their monthly play readings beginning August 23rd at 6:30. A casting call for adult participants is currently underway for "Waiting in the Wings" by Noel Coward. Please be sure to get your name on the list to be part of this play reading. See the poster below for more details.
Due to Public Performance rules, only cast members will be allowed in the room. (No audience in attendance)
---
FUNERAL AND MOURNING PRACTICES IN NEW ENGLAND 1650-1900
Wednesday, April 19th, 2023 - 6pm
Join Cara Kent at the Limerick Public Library and learn about funeral and mourning practicesin New England 1650-1900. This free program will be held on April 19 at 6PM in the Library meeting room.
---
Save the date:
Be sure to mark your calendar for
Saturday April 15th at 2:00PM
to meet Shelley Burbank at the Limerick Public Library
and hear all about her exciting new book.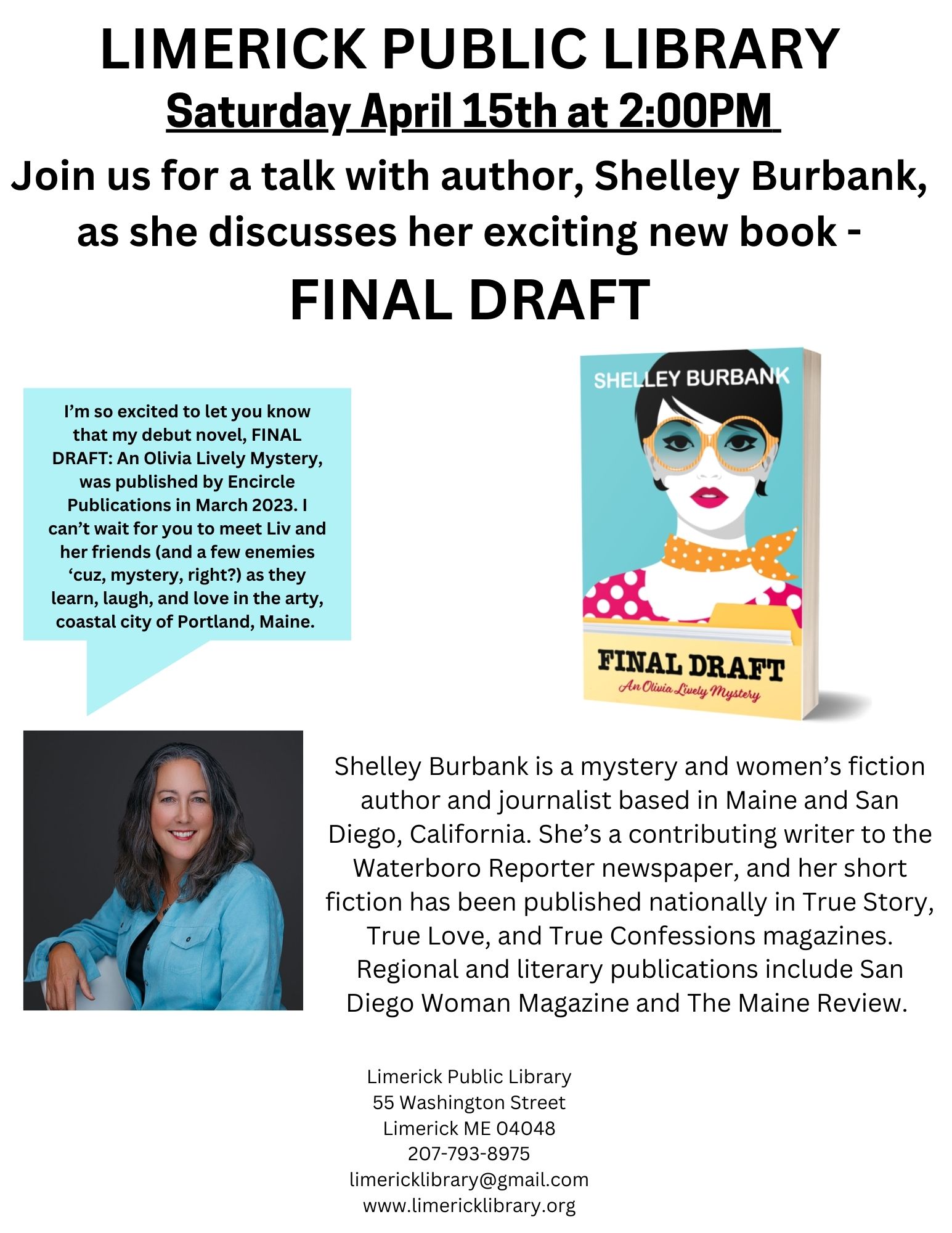 ---
VINTAGE HATS AND OTHER CURIOSITIES ON DISPLAY IN FEBRUARY!
STOP IN TO SEE ALL THE ITEMS IN OUR GREAT DISPLAY!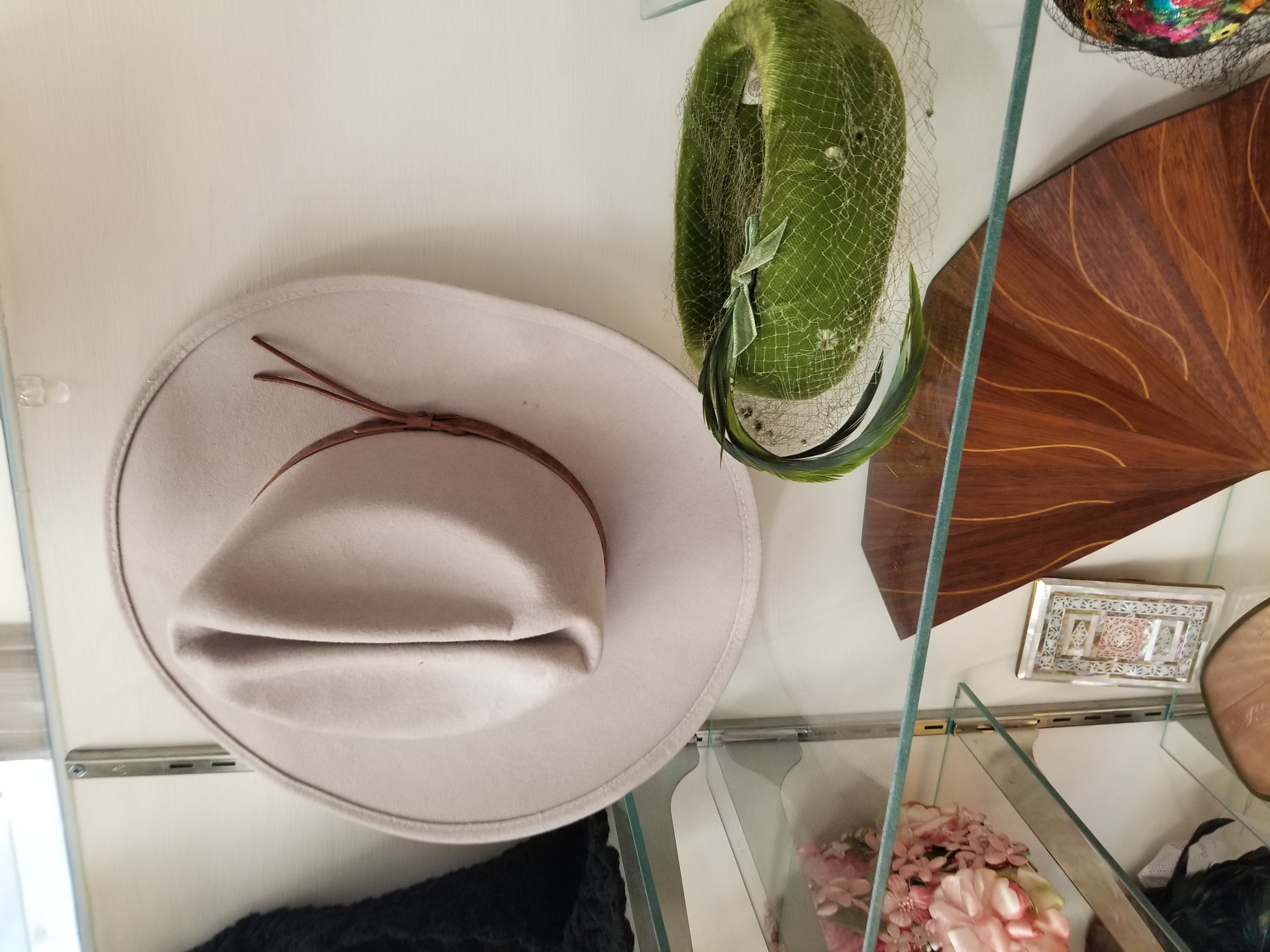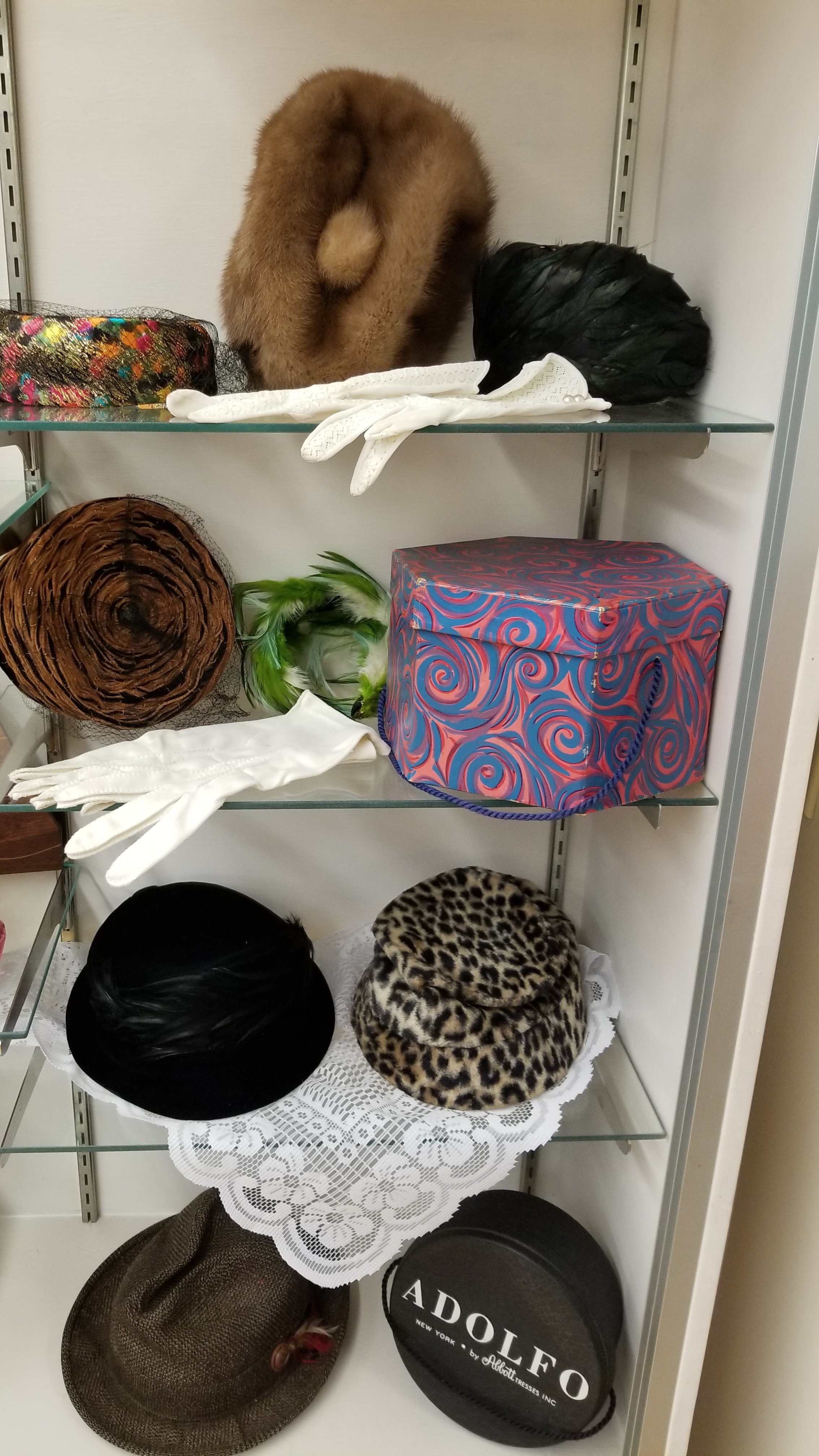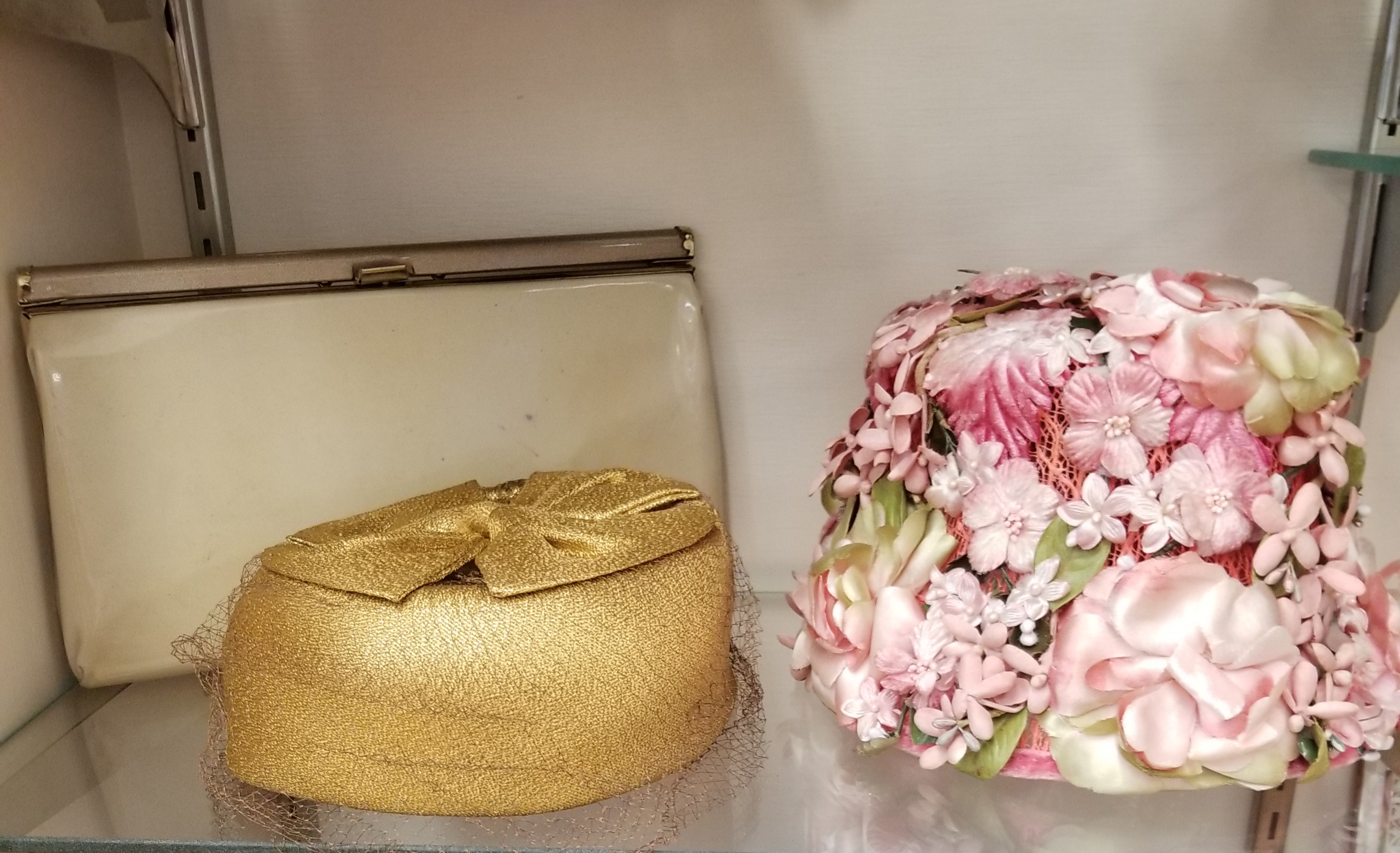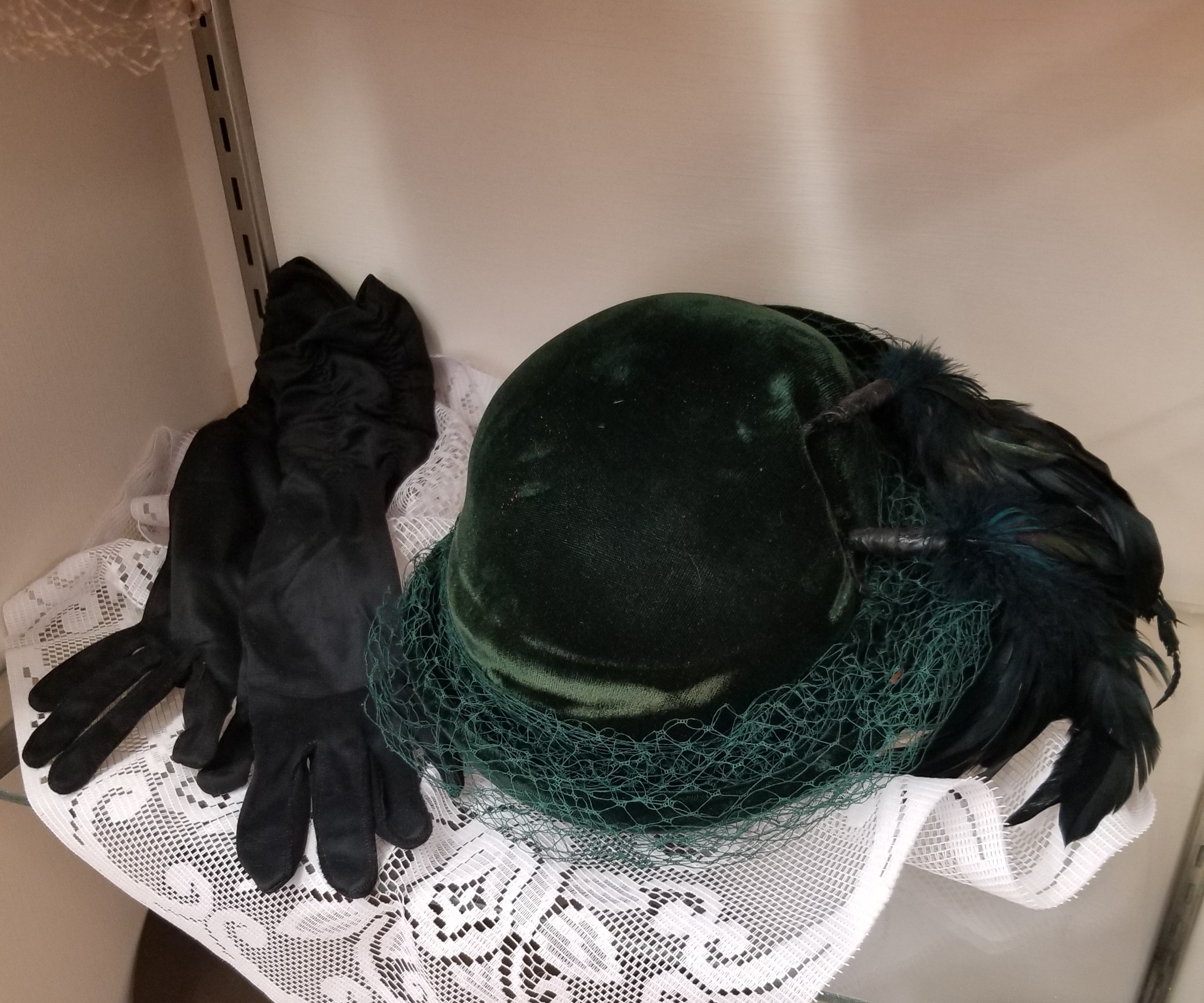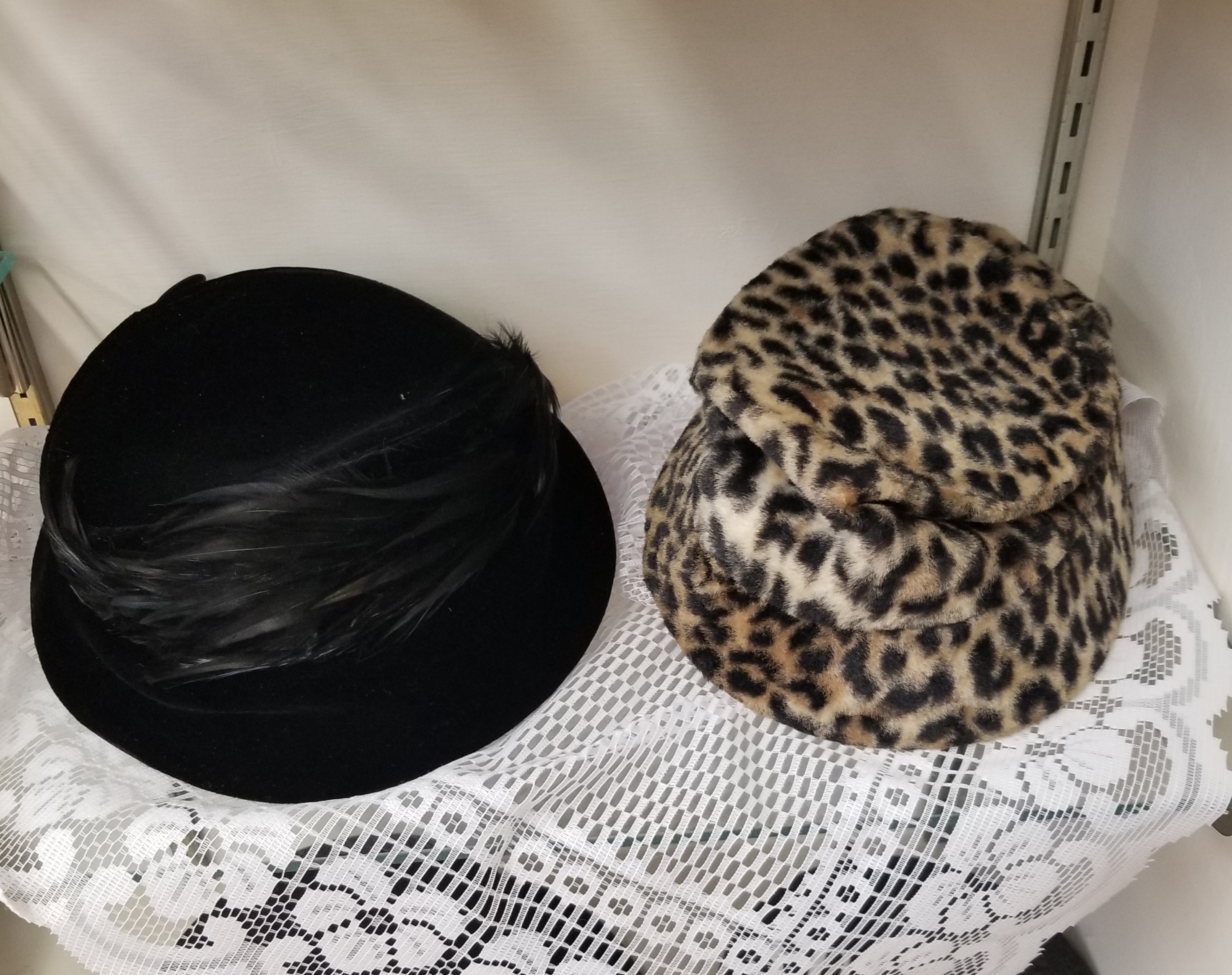 ---
GREAT BACKYARD BIRD COUNT
FEBRUARY 17-20, 2023
This is a free, fun and esy event that engages all ages.
Go to birdcount.org for further information. Handouts and bird count list will be on our website, Facebook and in the library.
---